Delicious hog roasts for wedding and parties in Havant, Hampshire
EXCELLENT FOOD FOR EVERYONE
Would you like a pig roast for a wedding celebration? Perhaps you are after an incredible BBQ for a party? Or maybe you are organising a corporate event and are looking for Hampshire caterers? Whatever your hog roast requirements in Havant, Waterlooville, Langstone, or the wider areas, the team at Gourmet Hog Roast Hampshire can help.
Hog roasts and barbecues are a great way to feed guests, whatever the occasion. From small and intimate garden parties to large weddings and corporate events, our hog roast menus and barbecue menus are designed around your requirements. Our hog roast chefs are passionate about cooking over fire and will cook in front of your guests with the amazing aromas whetting appetites. This type of food can add another dimension to any party and is always a great talking point.
Pig, Hog and Spit Chicken Roasts for events near Havant
We source our free-range meat locally from butchers and it is cooked for hours until it is falling off the bone and perfectly succulent and tasty. Our roasted pigs are served alongside our signature roast potatoes that are cooked to crispy perfection using the juices from the pig. They come in fresh rolls with fresh apple sauce and crackling. We also serve our hog roasts with a whole range of salads and side dishes. Do not worry about your friends or guests who are vegetarians or vegans or if they have dietary requirements – we can cater to all of these.
We can cater for events from 50 guests to many hundreds and hog roasts can be a very economical way to serve a lot of people.
Are you planning an event and need a caterer? Call now on 023 8098 5030.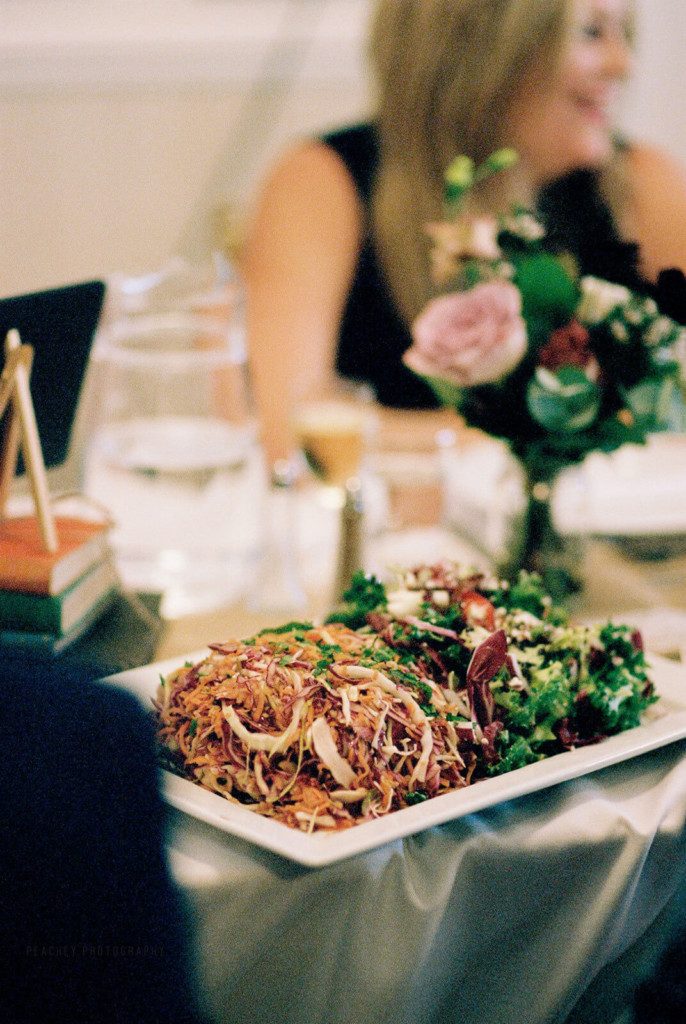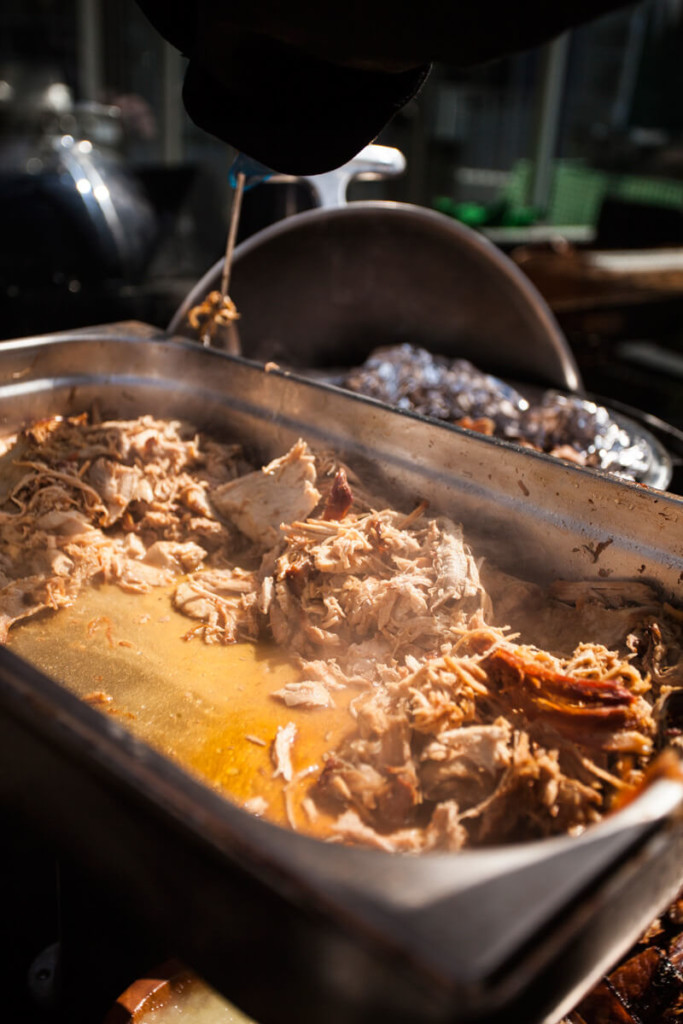 "The team at Gourmet Hog Roast as just the best.  Quality food and they just took care of everything possible."
Mouth-watering hog roast and barbecue menus near Waterlooville
We serve a range of delicious hot and cold sides and salads alongside all hog roasts in Waterlooville, Havant, or Emsworth. Our delicious hog roast menus are really designed around your party and we can work with you to create the perfect menu for you. See our gallery to feel inspired.
Locally sourced meat, including hog roasts, roasted lamb, rotisserie chickens, steaks, and barbecued meats
Salads, such as Mediterranean salad (green leaves, red onion, tomatoes, olives, and feta cheese) dressed with balsamic vinegar and extra virgin olive oil, rocket, parmesan and pine nut salad with balsamic glaze, and our own very home-made fresh coleslaw
Barbecue menus, such as  Peter's homemade prime beef burgers with cheese, South African Boerewors sausages, salmon fillets marinated in soy and honey, with fresh red chilli, and mint-infused lamb chops
Desserts, such as glazed apple tart, Eton mess, tiramisu, and salted caramel, chocolate and honeycomb cheesecake
Evening snacks, including gourmet cheese toasties with sourdough bread, vintage mature cheddar, Red Leicester cheese, vine-ripened tomatoes and Milano salami, and Boerewors with condiments
PO10 hog roast wedding breakfasts
We understand that planning a wedding in Havant can be stressful. Our local hog roast company can help guide you through the process. We can help create the perfect hog roast wedding breakfast menu for you. We can design it around your tastes, any theme, and any budget.
Wedding food is important is one of the things people will remember from your day. We can provide as little or as much food as you need. From a three-course sit-down wedding breakfast to sharing platters, bowl food, or evening good to keep your guests dancing all night.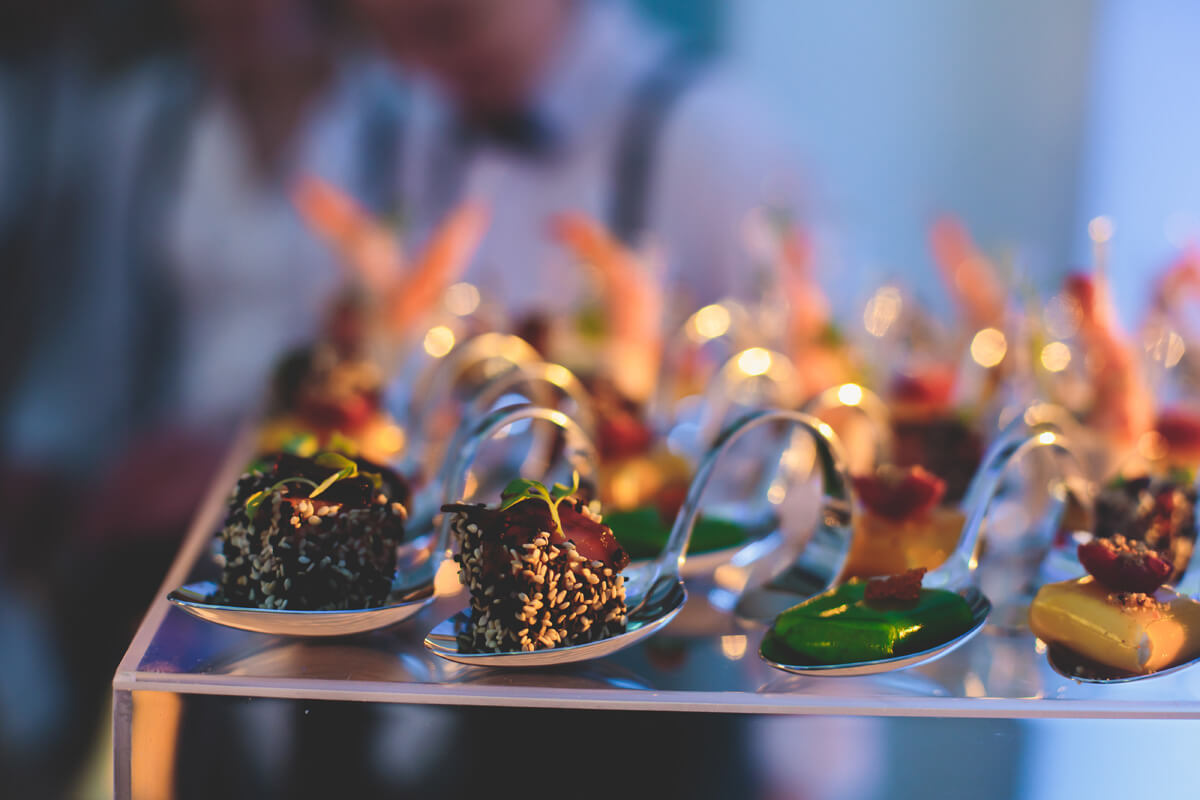 Hog roasts for corporate events in Havant
If you are an organisation or business planning an event or party in Havant, please call our professional catering service. From launch events and promotional parties to gala dinners, our hog roast caterers are here to cater for your corporate event.
Hog roasts and barbecues are often associated with the summer months but we can cater through all the seasons and from all locations. We will arrive in good time to set up and start cooking so the food will be served at just the right moment. We will serve your food with a smile before clearing up after ourselves, so you can sit back and enjoy your event.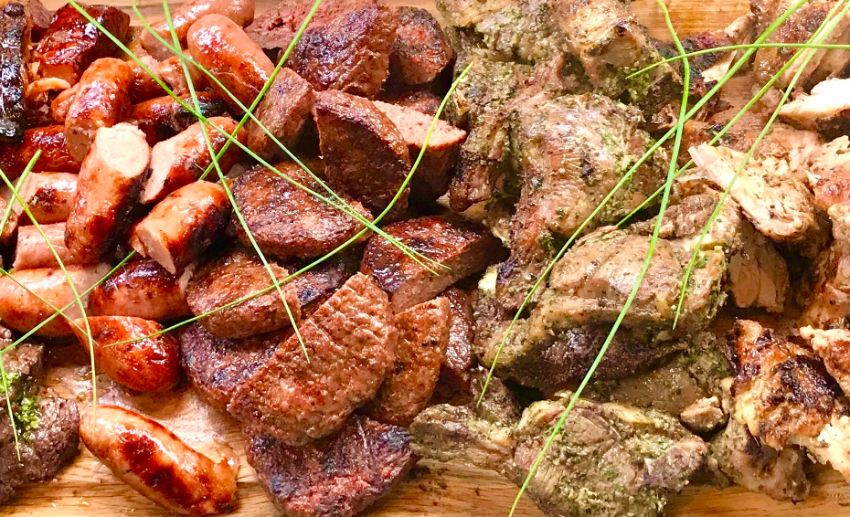 Scott and the Gourmet Hog Roast Hampshire team in Havant are committed to offering food of the highest quality, served professionally and always with a smile. From the traditional olive oil used in our meat rubs through to the seasonal vegetables and salad ingredients, you can expect a menu that is second-to-none.
Outstanding customer service
When you are organising a Waterlooville catered event, we understand that you will want to work with a company who puts customers are the heart of their work. From the moment you contact us, we will go the extra mile to ensure your complete satisfaction. Different menus can always be designed around your bespoke needs and requirements.
Expert hog roast catering for weddings, birthday parties and special events in the following locations:-
Langstone
Emsworth
Westbourne
Southbourne
To speak to our hog roast caterers in Havant, call now
Are you planning a party or event in Havant? To speak to our local hog roast chefs, please call our team now on 023 8098 5030 or email info@gourmet-hog-roast.co.uk