Delicious hog roast catering in Andover, Hampshire
EXCELLENT FOOD FOR EVERYONE
Are you searching for excellent food for a party, wedding, or corporate event? Perhaps you are wondering how you can create a special atmosphere with food at your event? Would you like catering that is a little bit different? The team at Gourmet Hog Roast is here to help. We are leading hog roast and BBQ caterers in Andover, Amesbury, Upper Clatford, or the surrounding parts of Hampshire.
Pig, Hog and Spit Chicken Roasts for events near Andover
When planning an event of any kind, it can be tricky to know what to serve to eat and drink. Our pig roasts, lamb roasts, and rotisseries chickens are always a crowd-pleaser and we also can cater for vegetarians, vegans, and those with allergies.
Our food has one thing in common: It is freshly-sourced from local suppliers and cooked over fire to create the most intense, mouth-watering flavours. All our meats are marinaded in sauces made from a secret blend of herbs and spices, so your food will always impress your guests and they will talk about it for weeks afterwards.
What would you like to know about our hog roast caterers? When you come to us, you will always be guaranteed a personal and expert service. We are passionate about cooking with exceptional ingredients and we can take time to understand more about you and your event, so we can suggest the perfect meal plans for your event. Whether you would like a sit-down meal for a wedding, or more relaxed sharing platters or 'street-food'-style catering, we will always ensure your expectations are met. We pride ourselves on our excellent reputation and repeat business.
From crispy crackling and roast potatoes made with juices from the pig to fresh salads and handmade desserts, we will ensure your event is outstanding.
To discuss our hog roast menus and other catering, please pick up the phone today and dial 023 8098 5030.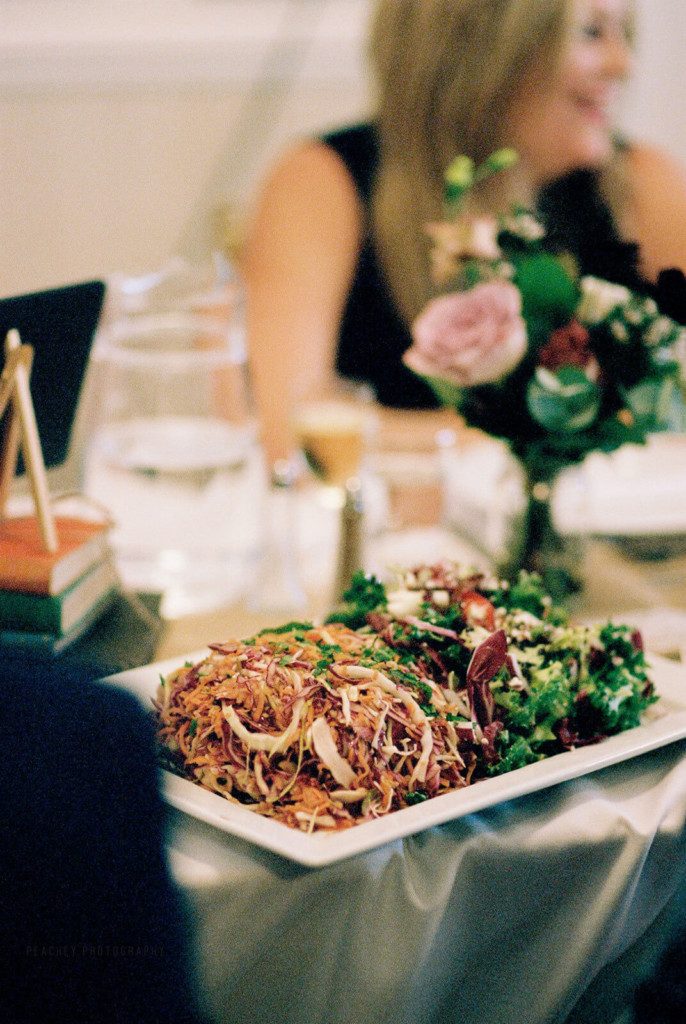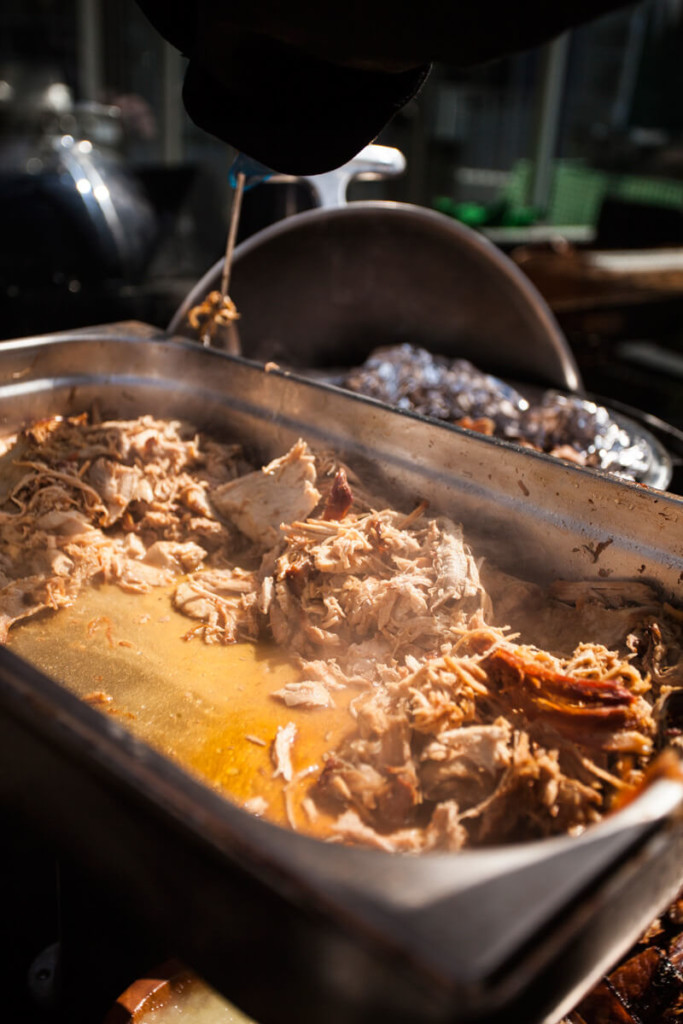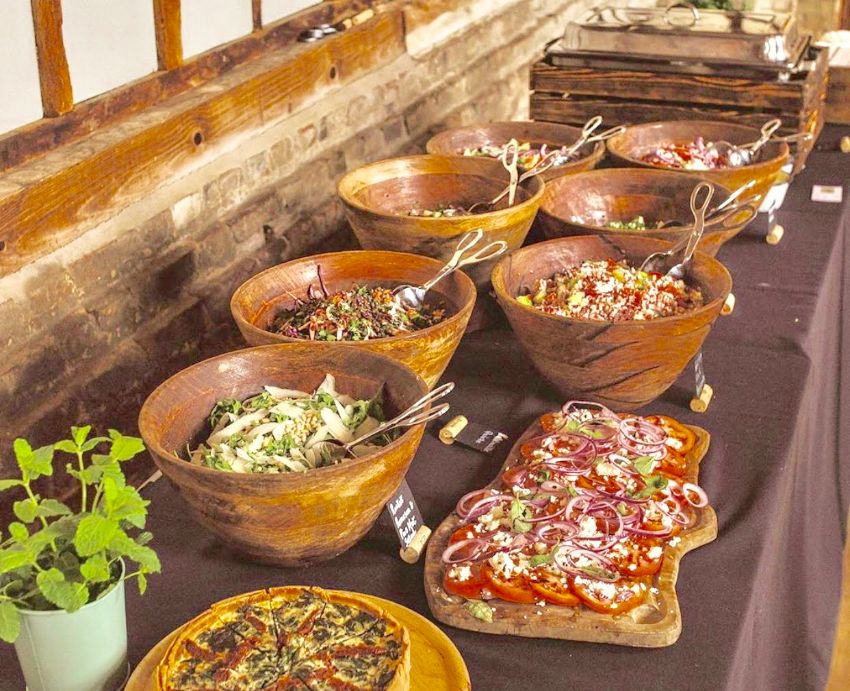 "The team at Gourmet Hog Roast as just the best.  Quality food and they just took care of everything possible."
Are you thinking about a wedding hog roast in Amesbury?
Wedding hog roasts have become some of the most popular ways to cater for small or large wedding parties. If you are hosting a wedding in Amesbury, Andover, Penton Mewsey, our experienced and professional team would love to chat with you.
Our hog roasts or pigs on spits offer an alternative to more traditional wedding catering. All our pigs and other meats are sourced locally from approved farms to ensure the highest quality meats. We will set up and cook your hog roast to perfection, so it is ready just as your guests are getting hungry. Our hog roasts are ideal for weddings throughout the year and provide a conversation starter and focal point, so guests can get to know each other, relax, and enjoy delicious food.
Our wedding hog roasts are always tailored to your requirements. We offer a vast range of canapes, sides, desserts, and evening snacks to choose from, alongside the main event, which always includes our signature roast potatoes and crispy crackling.
We understand how important it is that your day goes perfectly from start to finish and we always feel privileged to play a role.
SP10 BBQ catering and hog roasts
Whether it's an event for 50 or 500 in Andover, our hog roasts caterers can create a menu to suit you. Menus include our popular Traditional Hog Roast Package, which includes free-range hog, roast potatoes with fresh rosemary, garlic and sea salt cooked underneath the pig with all the juices, crackling, a choice of fresh rolls and apple sauce. This served with a range of salads and side dishes.
Some of our clients opt for BBQ catering, which includes options like South African Boerewors sausages, prime beef rump steak with chimichurri, homemade prime beef burgers with cheese, mint-infused lamb chops, mixed vegetables and halloumi skewers 24-hour marinated Tuscan-spiced BBQ, salmon fillets marinated in soy and honey and fresh red chilli, and classic sausages.
Fresh side dishes include zesty coleslaw, Mediterranean salad, three-bean salad, rocket, parmesan and pine nut salad, hearty potato salad, Al Greco salad, and more.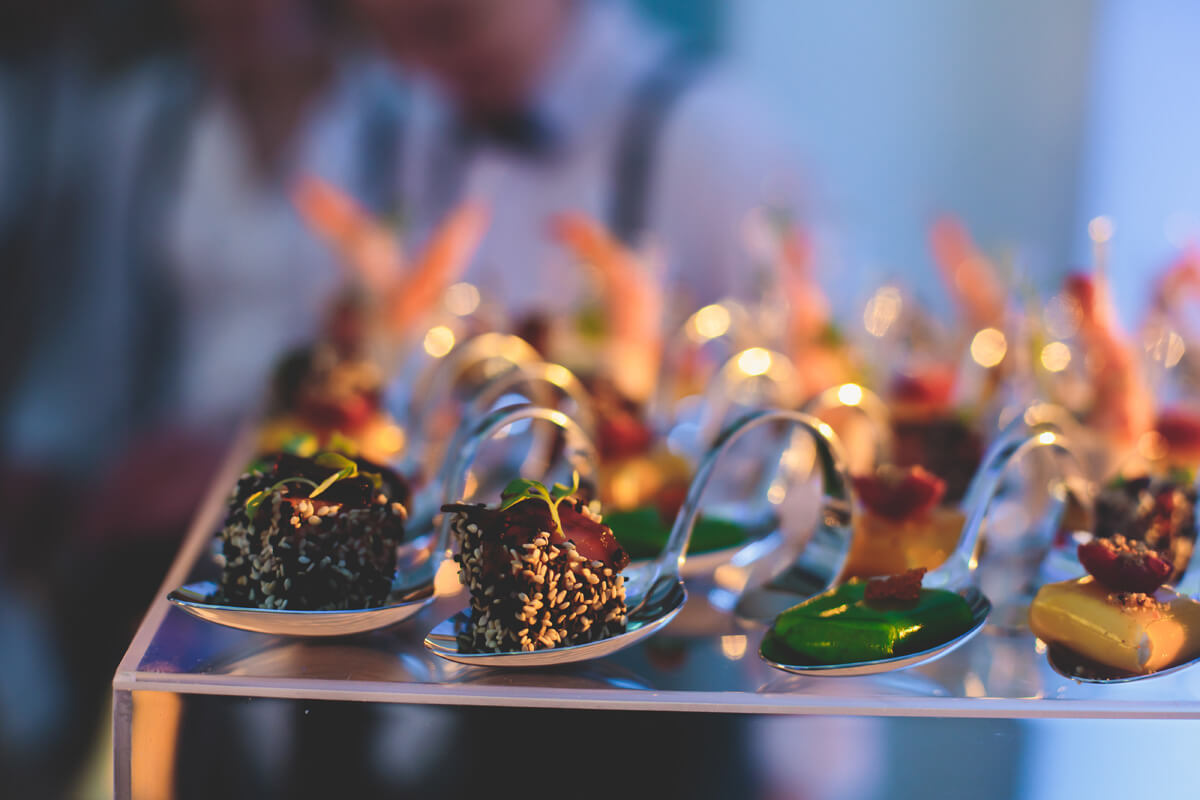 Suckling pigs for corporate events in Andover
From school events to large-scale corporate catering, our suckling pigs and other menus are perfect for corporate events in Andover. Our catering offers a theatrical approach to food that all guests will appreciate. All hog roasts can be complemented by other dishes. Read our blog on Hampshire catering for corporate events.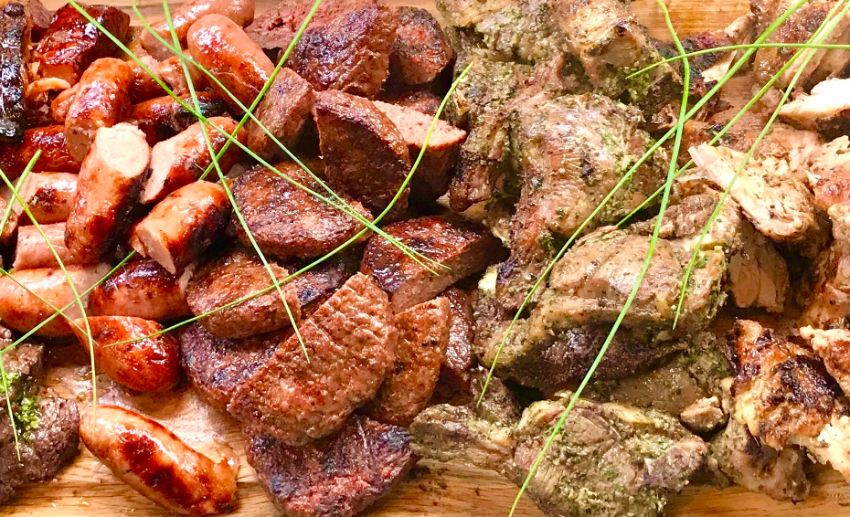 Scott and the Gourmet Hog Roast Hampshire team are committed to offering food of the highest quality, served professionally and always with a smile. From the traditional olive oil used in our meat rubs through to the seasonal vegetables and salad ingredients, you can expect a menu that is second-to-none.
Outstanding customer service
When you are organising a catered event, we understand that you will want to work with a company who puts customers are the heart of their work. From the moment you contact us, we will go the extra mile to ensure your complete satisfaction. Different menus can always be designed around your bespoke needs and requirements.
Expert hog roast catering for weddings, birthday parties and special events in the following locations:-
Upper Clatford
Penton Mewsey
Enham-Alamein
Knights Enham
Contact our premier hog roast caterers now for further info
Are you thinking about hog roast hire in Hampshire? Please call our hog roast chefs in Andover now on 023 8098 5030 or drop us an email now at info@gourmet-hog-roast.co.uk