Sumptuous hog roast hire in Emsworth, Hampshire
EXCELLENT FOOD FOR EVERYONE
When you think about hog roast hire, BBQ catering, or lamb spit roasts, what do you imagine? Here at The Gourmet Hog Roast Company, we take hog roast catering to the next level. With our fresh meat sourced from our local butchers, cooked over a fire for hours before it falls off the bone, served alongside seasonal salads and sides, our hog roasts and other BBQ catering never fails to impress. As one of the leading hog roast catering companies in Emsworth, Thorney Island, or Southbourne, we can cater for all types of events from weddings and parties to corporate gala dinners and launch events.
We can create the perfect BBQ or hog roast menu all-year-round and we pride ourselves on making every menu special and unique, with hog roast packages and hog roast hire designed to suit individual requirements. Our team of qualified and passionate chefs, headed up by Scott, will always go out of their way to produce world-class menus. Scott is South African and brings a wealth of expertise about food and cooking to the table. He will sit down with you to discuss your event, before creating a bespoke roast pig menu or BBQ menu.
Pig, Hog and Spit Chicken Roasts for events near Emsworth
Amazing food cooked on-site in front of guests to create a dramatic appeal
Can serve any number of guests from 10s to 1000s
Ideal for all seasons – not just the summer!
Reliable, friendly, and professional hog roast catering team
All menus tailored to your event and budget
Free consultations and hog roast quotes available at any time
Are you interested to hear more about our hog roast menus or spit roast hire? Please call now on 023 8098 5030.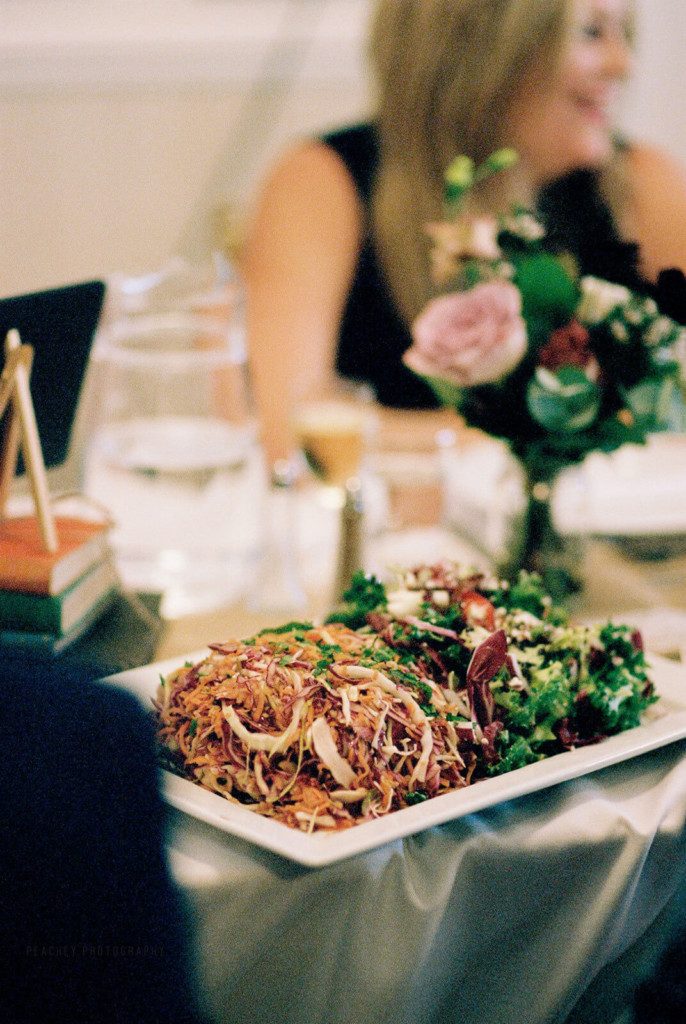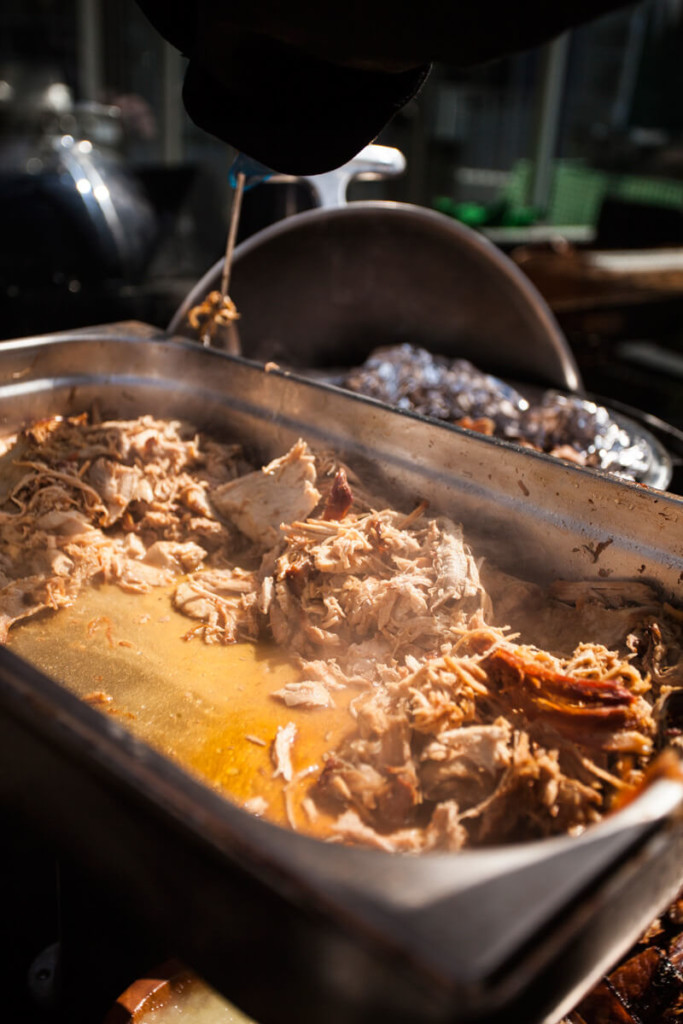 "The team at Gourmet Hog Roast as just the best.  Quality food and they just took care of everything possible."
Incredible hog roast wedding breakfasts near Thorney Island
Here at The Gourmet Hog Roast Company, our menus combine fresh and local produce with a unique cooking style and presentation to always wow guests. Our hog roasts are becoming increasingly popular for weddings near Thorney Island, Emsworth, or  Westbourne because they offer a no-fuss and fun way to feed a lot of guests in a cost-effective way.
Our BBQ caterers can also design the menu around your wedding, so whether you would like a three-course sit-down formal meal, sharing platters, or relaxed bowl food, there is no type of wedding that cannot be catered for. At weddings, we offer a range of canapes to start such as Posh Surf 'n' Turf Skewers (prawn and aged beef with salsa verde dressing); Boerewors bites with Mr Balls chutney; Smoked Salmon Ciabatta Bites (toasted ciabatta, smoked salmon with crème freche and a hint of horseradish); Grilled Veggie Skewers with Grilled Halloumi (peppers, mushrooms, onions, courgettes, and aubergines); Minted Lamb Lolly Pops; and Corn on the Cob Bites with Butter dipping sauce. These can be served from BBQ stations.
You hog will be cooked for hours to perfection, and we will always dish it up at exactly the right moment of your day, with a choice of fresh rolls, apple sauce, and roast potatoes with fresh rosemary, garlic, and sea-salt cooked underneath the pig with all the juices. We can design a whole range of side dishes including colourful and crunchy salads and veggie skewers. Desserts include classics like apple tart, Eton Mess, tiramisu, and cheesecake. See our blog: Summer wedding ideas in Hampshire.
PO10 hog roasts for corporate events
Are you looking for ideas for a cooperate party or event in Emsworth? Our chefs are experts in cooking pigs on a spit and roast lamb for all types of events. We know that planning any type of corporate event can be stressful. We've experienced it all when it comes to corporate events and corporate catering. We will ensure your event is unforgettable.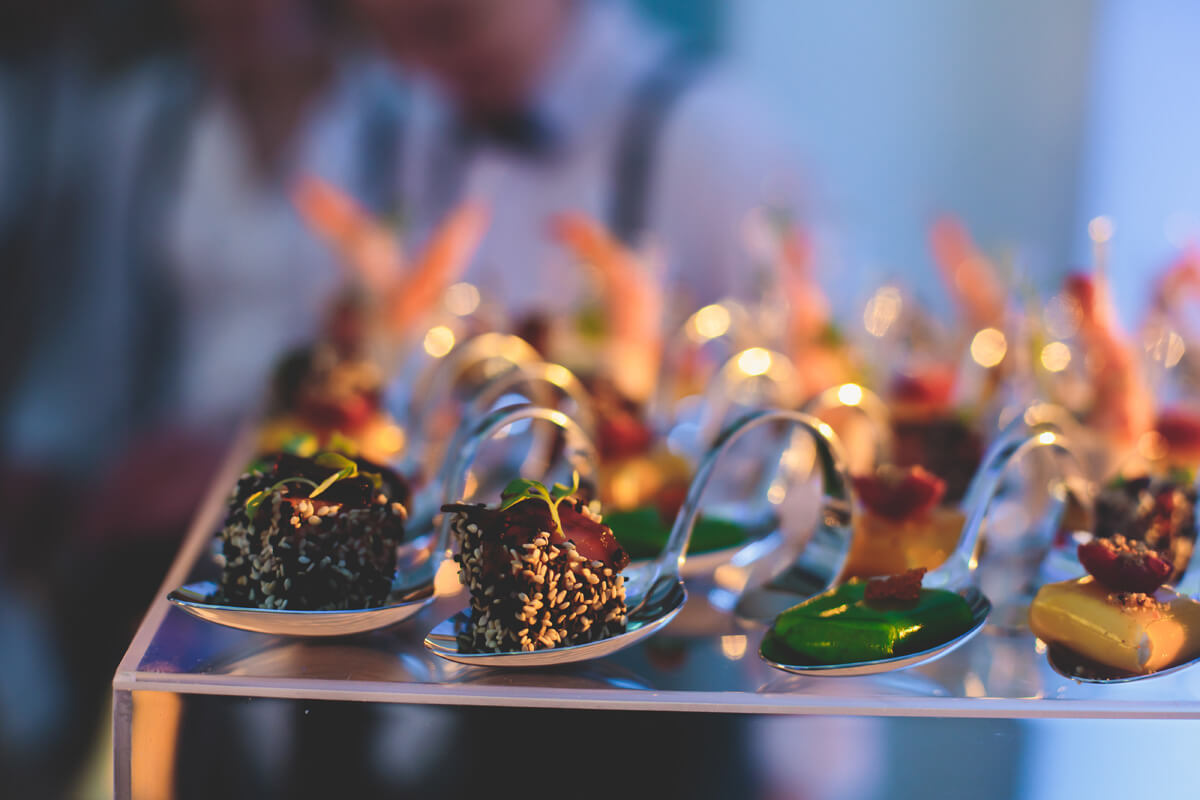 BBQ catering in Emsworth
Whatever the occasion in Emsworth, our BBQ catering service will make your event successful and memorable. We specialise in perfectly planned barbecue catering.
We provide a range of meats, including free-range suckling pigs, lambs, rotisserie chickens, South African Boerewors sausages, prime beef burgers, and more. We also cater for vegetarians, vegans, and those with food intolerances and allergies. See our gallery for inspiration.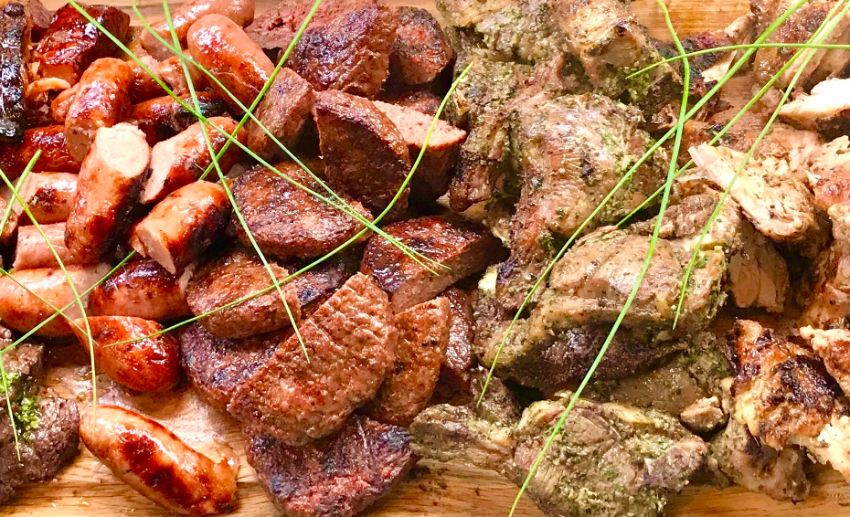 Scott and the Gourmet Hog Roast Hampshire team in Emsworth are committed to offering food of the highest quality, served professionally and always with a smile. From the traditional olive oil used in our meat rubs through to the seasonal vegetables and salad ingredients, you can expect a menu that is second-to-none.
Outstanding customer service
When you are organising a Thorney Island catered event, we understand that you will want to work with a company who puts customers are the heart of their work. From the moment you contact us, we will go the extra mile to ensure your complete satisfaction. Different menus can always be designed around your bespoke needs and requirements.
Expert hog roast catering for weddings, birthday parties and special events in the following locations:-
Southbourne
Westbourne
Havant
Langstone
Organising an event in Emsworth? Contact our hog roast catering
Get in touch with The Gourmet Hog Roast Company now on 023 8098 5030 or email info@gourmet-hog-roast.co.uk and tell us more about your event in Emsworth. We'd love to hear from you!